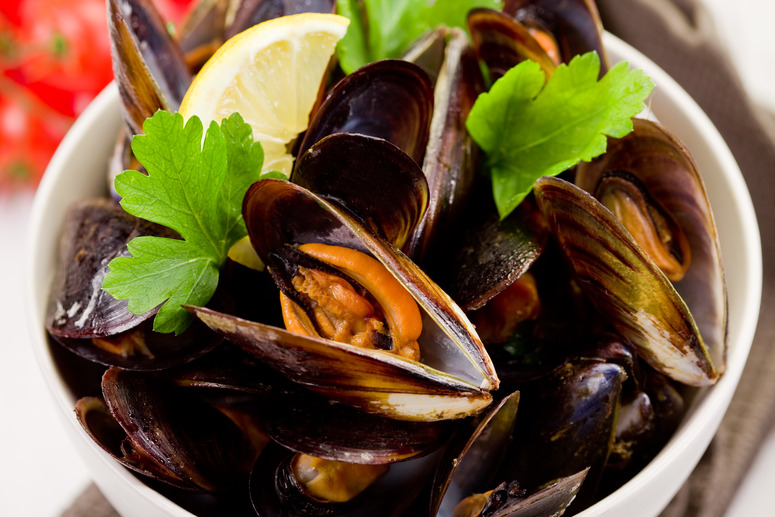 This dish is best served with crusty bread and unsalted butter.
How to make mussels in black pepper and cider sauce
Ingredients
3 Handfuls of Mussels per portion
175ml English cider
1 tsp ground black pepper
½ Shallot
Handful of parsley
Pinch of sea salt, and a little to finish the dish
A little olive oil
Instructions
Finely dice the shallot.
Heat a pan with a little olive oil in the base.
Sautee the diced shallot for around a minute
Add 3 handfuls of mussels to the pan.
Season with the ground black pepper at this stage.
Pour in the cider and cover.
Leave to cook for around 3 minutes
Check to see if the mussels are cooked by checking their shells have opened.
Don't eat any mussels that haven't opened their shells during cooking.
Pour the mussels and liquid into the serving bowl.
Finish the dish by sprinkling Sea salt and finely chopped parsley over the top of the mussels.
http://www.starling-farm.com/2014/07/mussels-in-black-pepper-and-cider-sauce/
Copyright 2014 Starling Farm - Bright Starling Holdings Co., Ltd. - Cambodia