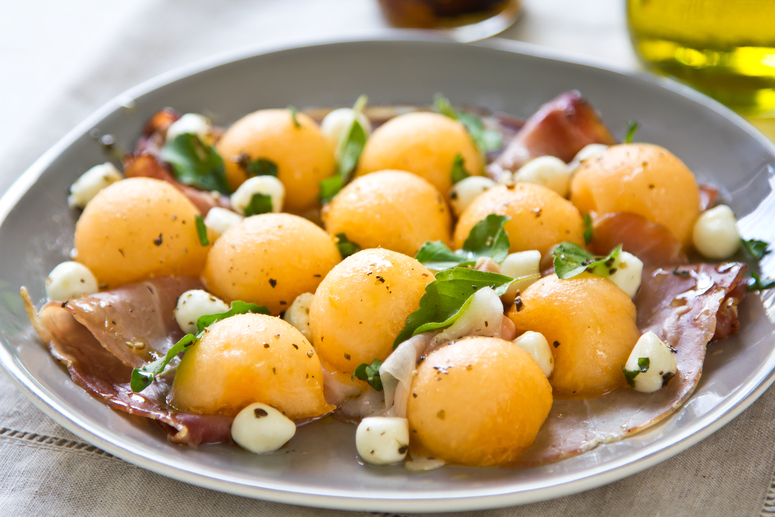 This is a great simple deli style starter that blends the heat from the black pepper with the sweetness of melon and the saltiness of the ham.
How to make ham and black peppered melon
Ingredients
300g Thinly sliced ham
1 Melon (honeydew, cantaloupe and casaba all work well)
1 tbsp Black pepper (coarsely ground)
½ tsp Sea salt
Instructions
Cut the melon into bite sized chunks.
Coat with the coarsely ground pepper and the sea salt.
Grill lightly on one or two sides, you don't need to grill the melon on all sides.
Wrap the pieces of melon with the thin slices of ham.
Serve with a salad garnish or as a canape.
http://www.starling-farm.com/2014/07/ham-black-peppered-melon/
Copyright 2014 Starling Farm - Bright Starling Holdings Co., Ltd. - Cambodia